Hallo!
Wij zijn Kaspar van Lierop en Polina Abdoulina!
Sinds 2001 dansen wij competitief, op nationaal (NADB) en internationaal (IDSF/WDC) niveau. In 2009 werden we lid van het Internationaal Olympisch comité als danssport atleeten.
In 2012 hebben wij samen het WDC Dutch National AL Masterclass kampioenschap gewonnen.
Sinds 2010 werken wij als docenten en coaches voor dansers. In 2013 werden wij werkzaam bij TU Delft Sport & Cultuur als docenten voor de cursussen Standard en Latin Ballroom.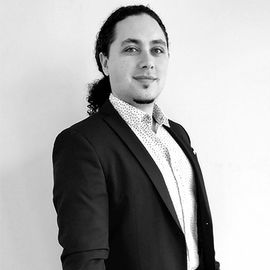 ---
---
---
---
---
---
---
---
---
Testimonials
Yana de Leeuw
Wedding dance
Thank you
Polina Abdoulina
& Kaspar Van Lierop for giving me a chance to touch my dream for a little while! Dreams come true...RUMBA
Supriya Krishnan
I will really miss dancing as I had a wonderful time and made good friends. A special

thanks

to you two. You two are really the best instructors and most wonderful team I have had the opportunity to train under .I only have good memories to keep 🙂
Jerom Maas
Nogmaals bedankt voor de leuke danslessen van het afgelopen blok. Ik vond het heel erg leuk en ben zeker van plan om door te gaan.
Elena Tatarli
---
Thank you very much for your lovely lessons, I enjoyed it a lot.
Cantika Felita
Dear Kaspar and Polina, Jinn and I indeed are very lucky to have amazingly supportive teachers; and these competition results are all yours. See you soon. Regards, Cantika
Marieke, Matei, Cantika, Supriya, Sal, Alex, Sven, Sander, Jiakun, Jialin, Sunny, Xiaoyan
Dear Kaspar & Polina, Thank you for all your hard work, dedication, enthusiasm and patience.
Ellen Rijsdorp
Hallo Kasper en Polina,
Nogmaals heel hartelijk dank voor de dansworkshop. Het was echt geweldig. Zoveel geduld, passie en enthousiasme om een paar onhandige klunzen op leeftijd de eerste danspassen aan te leren. Wij hebben er echt van genoten en apetrots op onze 'dansvaardigheden".
Ik heb het filmpje doorgestuurd zodat iedereen kan nagenieten.
Groet,